Our Story
The Packaging Lab was founded on the principle that everyone should have access to great quality packaging.
We've been in the packaging industry for many years - long before The Packaging Lab ever existed. During that time, we consistently heard these questions from customers:
Why do I have to order such large quantities?
Why is the process so difficult and confusing?
Why does it take so long to get our order?
Rather than complaining, we decided to see if we could find a solution. With a healthy mix of ignorance and confidence, and the help and advice of some amazing people, we launched a company that is rapidly changing the packaging market.
We love what we do and are proud of our business, but more importantly, we hope you love your packaging!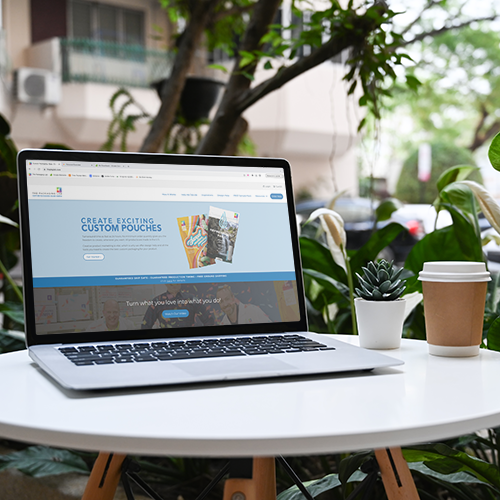 Our Values
(aka - stuff we talk about all the time)
Ordering should be easy
Your order should be produced very quickly and carefully
Only order what you need. You might not want a truckload of packages
You should be able to talk to a person when you need help
Things change. There shouldn't be a penalty to change your artwork with each order
Packaging is your brand. It should be spectacular
Always do what you say you will do
Occasionally, mistakes happen. We're better than anyone at fixing them right away.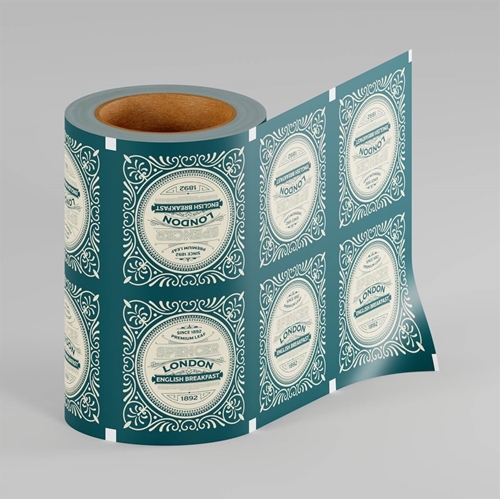 Meet The Team
Hover over picture for more info
Dan - Co-Founder
I mostly work with our production team to make sure they have the tools they need to meet our customers expectations. In addition, I spend quite a bit of time in our innovation and R&D area testing new ideas to improve our processes.
I love spending time with my family doing things in nature. Everything from mountain biking to backpack camping to just about any water activity.
Jeff - Co-Founder
I have a lot of roles at The Packaging Lab, but my favorite one is interacting with customers. If you contact us, there's a very good chance you'll talk with me or we'll exchange some emails.
My family and I love traveling, especially to National Parks around the U.S. We've ventured to 16 of them so far!
Greg - Design
I help set up artwork files and handle some Design For Me orders. I also help with our system that handles incoming orders.
I do a lot of reading, board gaming, biking, and camping. All fueled by coffee!
Sam - Development
I am responsible for creating the visual and interactive elements of our website. I work with HTML, CSS, and Javascript daily. If anything is broken on the website it is totally not my fault.
My hobbies include chess, pool, disc golf, bowling, snowboarding and golf. I also love playing video games and spending time with my friends and family.
Jason - Production
I run the digital printing press. I also help with the laminating and slitting before they are turned into pouches.
I enjoy going to car shows in the summer. I like to go ice fishing in the winter.
Gabby - Financial
I review sales receipts and enter sales data into our accounting system.
I love being outside and hanging out with my dogs.
Jen - Financial
My primary role is overseeing all things financial. However, if I had to pick a favorite responsibility, it would be chatting with customers. It is awesome to answer the phone, hear a customer's story and then be able to partner with them to bring their packaging vision to life.
Adventure outside makes me smile. Exploring nature through camping, hiking, backpacking, biking, paddleboarding, etc with my family and our doggos makes my heart happy.
Nyla - Design
I work with all things creative at The Packaging Lab. From file review to designing custom packaging to website branding. If you have a question about your artwork you can ask me.
My husband and I own a winery as our "side hustle". When I'm not being creative at The Packaging Lab I'm at home doing wine labels and leading winery tours/ wine tastings.
Abbey - Design
I create Design For Me and Sample Pack pouch designs, and design imagery for our website.
When I'm not working, I love to be outdoors... exploring, horseback riding, fishing, gardening. I am also a self-procalimed great cook and a music lover of all genres. Drawing is my passion.
Katelyn - Production
Different belts are used to make the product. FedEx ships our product off to their company.
Dogs attach to me, they know I love them. I love my grandparents, I love to spoil them.
Luke - Production
I help in all aspects of the business from print quality, lamination, pouching, and shipping. Starting here gave me a great experience with understanding the process and trying to explain/improve to our customers.
In the summer time I enjoy golfing and doing as many activities outdoors. I also love spending game nights with my family.
Damin - Design
Design team member and DFE(Digital Front End) specialist. My primary tasks include order processing and preparing artwork files for our print press. I also assist with the Design For Me program.
Outside of work I enjoy golfing, working out, spending time with my family, and playing board & video games with my friends. My favorite place to visit is the Minnesota North Shore!
Dom - Production
I'm a machine operator here at the PKG Lab, my job entails of making sure all the seal bars are in the correct spot to ensure our pouches become completely sealed by the time they reach the end of the machine.
I am an avid PC gamer and anime watcher in my spare time. I also enjoy spending time with my son who has orange fur and very chubby cheeks, his name is Will(Chonky). He's very loving and very demanding when he wants attention.
Hank - Production
I operate the machines that take film and turns it into pouches. I'm also responsible for the final products quality.
I enjoy golfing and long walks in the pouring rain. My favorite food is steak and potatoes.
Pat - Production
Shipping and quality control. I ensure all pouches meet our standards and are delivered on time.
Enjoying endless entertainment watching my two cats, Cheese and June. Avid tennis player and outdoor enthusiast. Amateur chef.
Tom - Production
I am a retired old worker who enjoys keeping busy. The Packaging Lab employs me to fill in on several different machines part-time as needed.
I enjoy reading, golfing, and spending time with my grandchildren.
Steve - Production
I am a part-time employee with a primary focus on pouch production. My activities include, film rewinding, product packaging, quality control, and shipping.
I am an avid golfer and enjoy traveling, particularily internationally. I also enjoy spending time with my grand children.
Charlie - Production
Press operator, responsible for operating and maintaining HP Indigo 20K digital press.
In my free time I enjoy fishing, hunting, and random outdoor adventures with my wife and kids.
Chris - Production
I work on the production floor doing a variety of different jobs but my main area of focus is operating one of our pouch machines that produces our Stand-Up pouches.
I enjoy being outdoors whether that's camping, golfing, or just out in the yard with my kids. Still active playing recreational hockey. Also becoming an expert at assembling/fixing kids toys!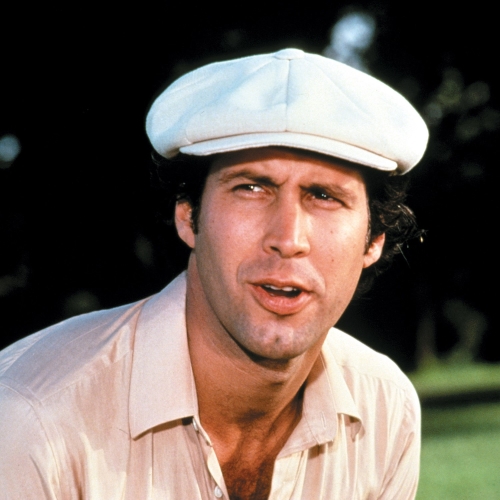 Greg - Production
I rewind film to make the pouching process more efficient. I also help pack, ship and clean.
I golf a bunch! I like to travel, volunteer at food shelf, and follow local sports teams.
Mikki - Social Media
I am fortunate to handle social media marketing for The Packaging Lab. My goal is to effectively increase our brand presence, awareness and recognition on our social media platforms! If you don't yet follow us on Instagram, LinkedIn and Facebook, please give us a follow!
In my free time, you can find me spending quality time with my beautiful daughter, husband, and fur babies! One of our favorite hobbies involves spending many nights out on the golf course, and let's just say, I'm not afraid to bust out my "birdie" dance when it's deserved!
Duane - Production
I support all aspects of The Packaging Lab from production manufacturing to the front office.
I keep busy in my retirement woodworking and spending time with friends and family.